The Local Environmental Records Centres Wales celebrated a decade of close collaboration at a special event at the University of Wales Trinity St Davids, Carmarthen, on Friday, July 14th 2017.
The four LERCs, each established as an independent not-for-profit company, have closely collaborated and shared expertise since 2007. Recognition of this close collaboration and shared vision grew over the years, culminating in the formation of a consortium to formalise the partnership in 2015 under the banner Local Environmental Records Centres Wales.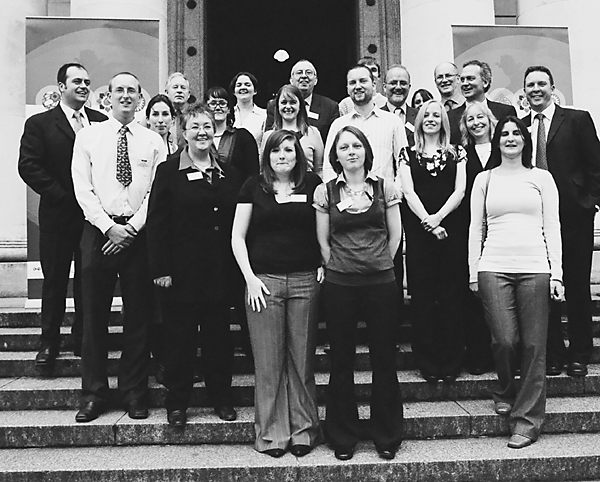 Following the successful establishment of the Biodiversity Information Service (BIS) for Powys and Brecon Beacons National Park in 2000, partnerships were formed across Wales and, in 2007, the network of four Welsh Local Environmental Records Centres (LERCs) was completed with the launch of West Wales Biodiversity Information Centre in Carmarthenshire. Wales became at the time, and remains to this day, the only nation in the UK with a complete network of LERCs.
In 2016 LERC Wales launched the public tool of Aderyn (Biodiversity Information Reporting Database at aderyn.lercwales.org.uk) which uses a collated Wales-wide database.  It allows visitors to view the distribution of a species or taxon group, as well as providing a 'What's in my Area?' public service which allows them to view a summary list of species recorded in their area of interest.
Guest speakers, Andy Middleton, (founder of the TYF Group, and co founder of the 'Do Lectures') and well known botanist Ray Woods both gave inspiring talks to an invited audience from all over Wales.  This tenth anniversary event included the launch and showcasing of new modules of Aderyn, which allow registered professional users increased access to the shared data resource of the LERC Wales consortium, which now stands at over 10 million unique biological records.
The tools launched and demonstrated will help cement the role of the Welsh Local Environmental Records Centres as key organisations in supporting an evidence base fit to meet the needs of the new legislative framework in Wales.
Written by Colin Russell, July 2017