News and events
NBN Conference 2022 – Presentations
Thank you to everyone who joined us on 9 November at the Natural History Museum, London. It was great to see so many of you and we hope you enjoyed the day as much as we did!
Around 130 delegates joined us for the Conference, NBN Trust AGM and NBN Awards for Wildlife Recording, so thank you very much for your support.
Links to all of the presentations from the Conference can be found below, which appear in chronological order from the day.
All images are credited to – Aimee McArdle ©The Trustees of the Natural History Museum London
Bryony Pound
Keynote address – Bryony Pound, Senior Associate and Impact Specialist, Dialogue Matters Ltd – "How can data inform wise decisions for nature"
Download Bryony's presentation
View the keynote address on Facebook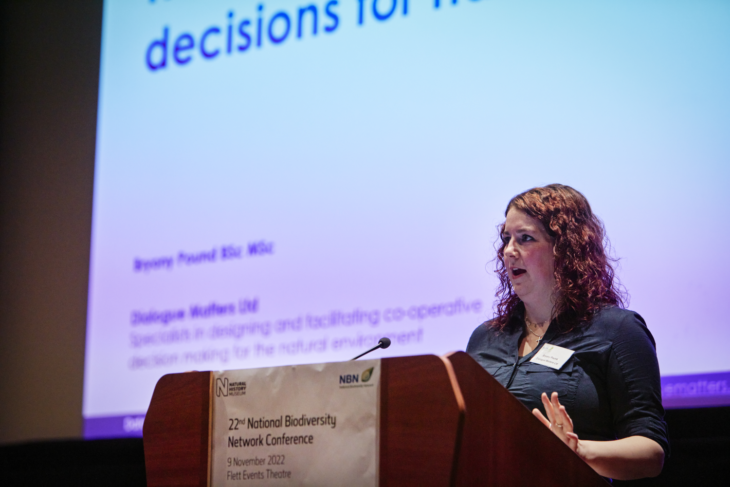 Vince Smith
Vince Smith, Head of Digital, Data and Informatics, Natural History Museum, London – "Harnessing the power of the UK's natural science collections"
Download Vince's presentation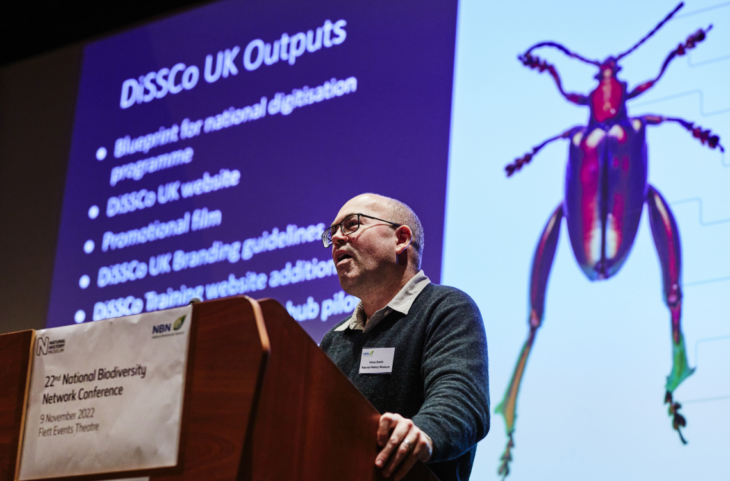 Dr Andrew Stringer
Dr Andrew Stringer, Head of Environment, Forestry England – "Forestry England's aspirations for utilising eDNA and metabarcoding"
Download Dr Stringer's presentation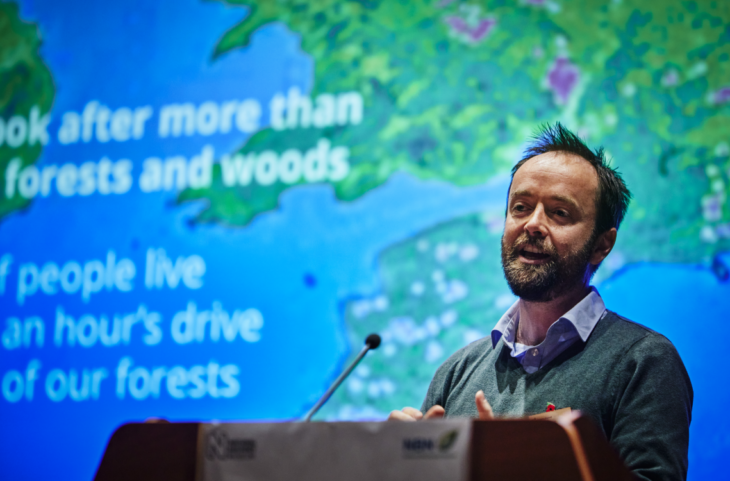 Sophia Ratcliffe
Sophia Ratcliffe, NBN Atlas Data Manager, NBN Trust – "NBN Atlas 2022 Update"
Download Sophia's presentation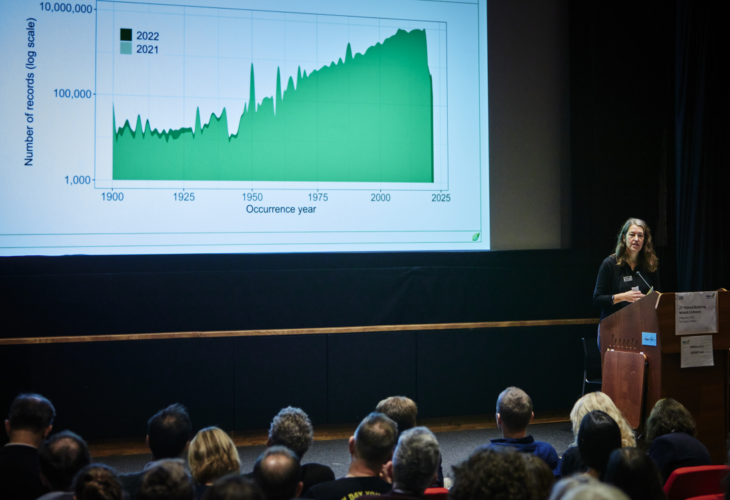 Paul Jepson
Paul Jepson, Head of Innovation, Ecosulis Ltd – "What the finance world needs from biodiversity data"
Download Paul's presentation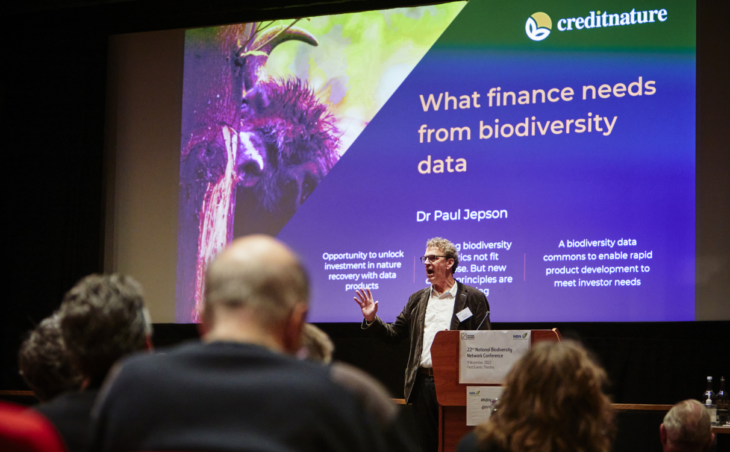 Alex Robinson
Alex Robinson, Commercial Director, Zulu Forest Sciences – "From datasets to dirty spades: Mapping evolutionary land cover with current floral and faunal species distribution to inform restoration potential"
Francesca Mancini
Francesca Mancini, Ecological Modeller, UK Centre for Ecology & Hydrology – "Bringing the data revolution to nature recovery"
Download Francesca's presentation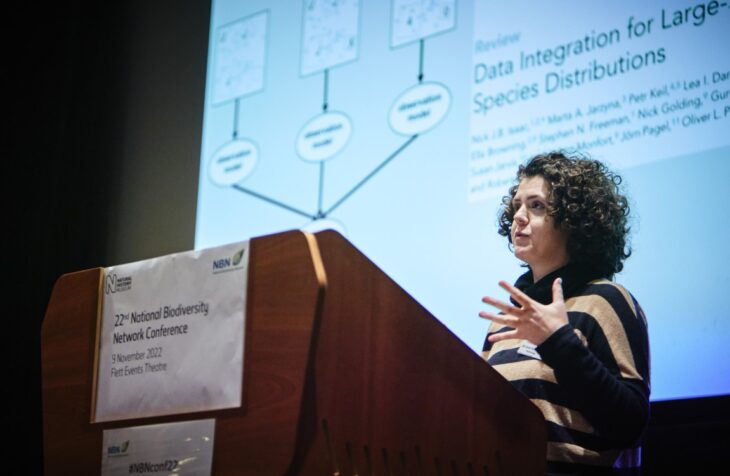 Allyson Lister
Allyson Lister – FAIRsharing Content & Community Lead, Oxford e-Research Centre (OeRC), Department of Engineering Science, University of Oxford – "FAIRsharing: curating an ecosystem of databases, standards and policies to enable FAIR data and explore community relationships"
Download Allyson's presentation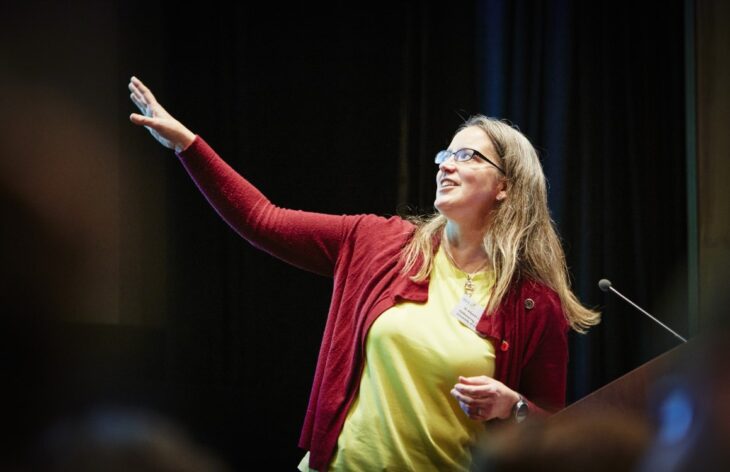 Richard Benwell
The Sir John Burnett Memorial Lecture 2022 – Richard Benwell, Chief Executive, Wildlife and Countryside Link – "Targets trends and trajectories: can DEFRA halt the decline of nature?"
Richard didn't use a Powerpoint, but you can watch his presentation on Facebook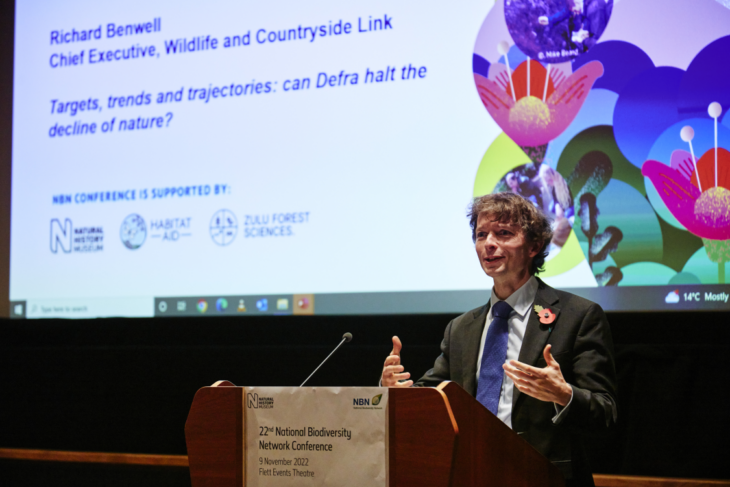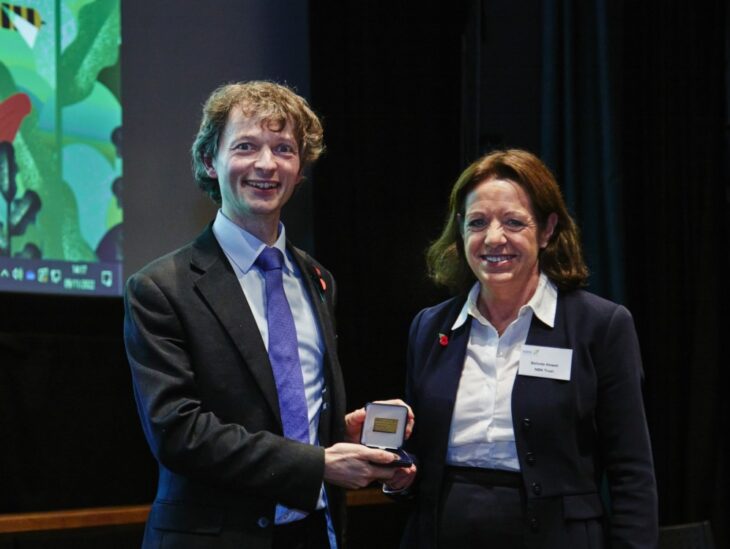 Jenny Tse-Leon
Jenny Tse-Leon, Conservation, Evaluation and Research Manager, Froglife – "Dragon Finders"
Jenny was unable to join us in person, but she pre-recorded her presentation which can also be downloaded (N.B. This is a very large file, which will need to be downloaded from Google Drive)
Dr Jessica Wardlaw
Dr Jessica Wardlaw, Citizen Science Programme Developer, Natural History Museum, London – "From Fat Spiders to Slimy Snails and Slugs: Using iNaturalistUK to engage new audiences in Biological Recording"
Download Jessica's presentation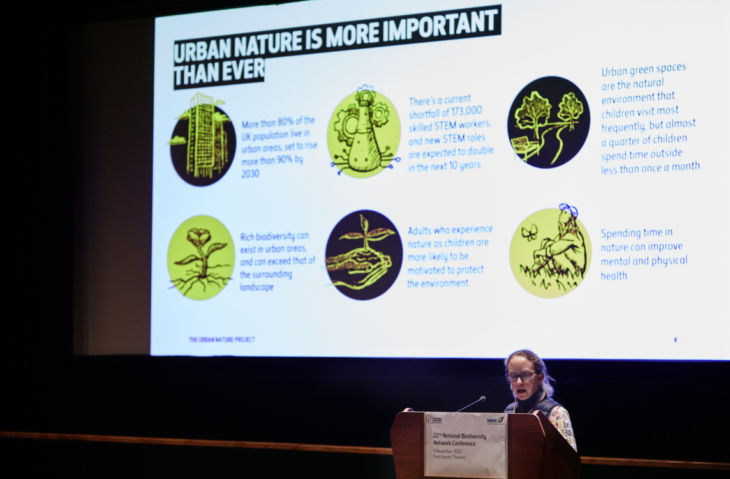 Christopher Leeson
Christopher Leeson, Conservation Education Team Leader, BIAZA/ Twycross Zoo – "BIAZA 'Spotted on site' – Citizen Science at the zoo"
Download Christopher's presentation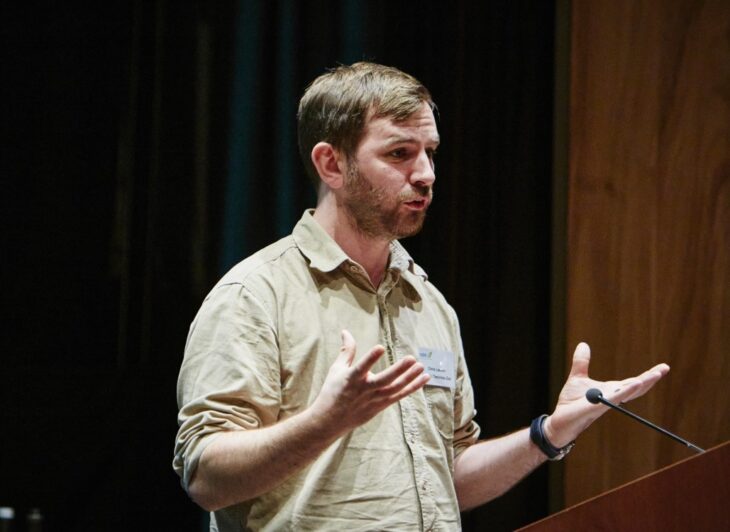 Emily Stott
Emily Stott, Nature Positive Universities Coordinator, University of Oxford – "Nature Positive Universities"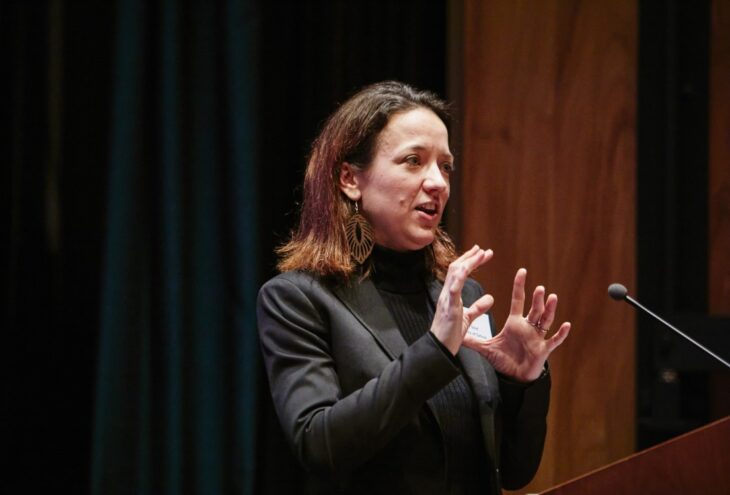 Laurence Watson
Laurence Watson, Head of Technology, Subak – "Improving access to climate data"
Download Laurence's presentation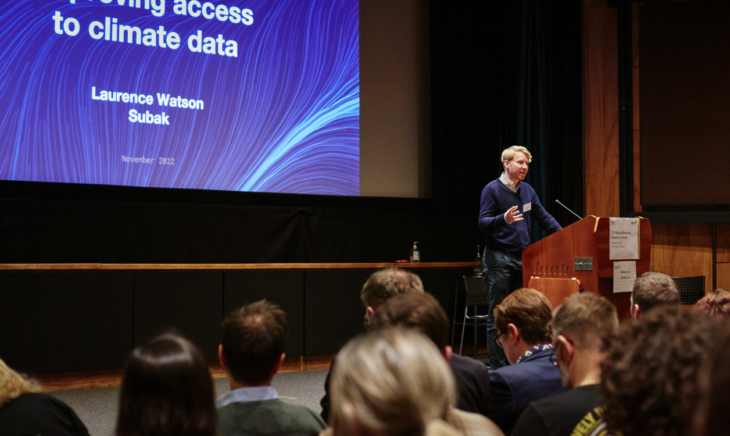 Tim Hirsch
Tim Hirsch, Deputy Director, GBIF-Global Biodiversity Information Facility – "Multiplying the value of national activity through international cooperation"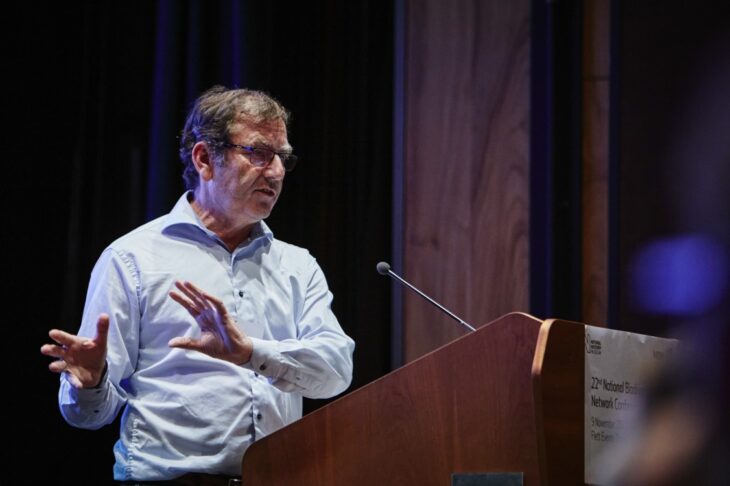 Lisa Chilton
Lisa Chilton, Chief Executive Officer, NBN Trust – "The impact challenge – how can we demonstrate the value of the NBN?"