Gilbert White & The Oates Collections in Hampshire have launched a website to promote the activities and celebrations happening all across the country for Gilbert White's 300th anniversary.
Gilbert White, born on the 18th July 1720, is one of Britain's most influential natural scientists.  The father of ecology, White revolutionised the way people observed and interacted with nature, inspiring naturalists from Darwin to Attenborough. White's main work, The Natural History of Selborne published in 1789, is a book that observed the natural world in a pioneering way that was both inspiring and accessible to its readers. White's work was extremely popular in the 19th Century and was read all over the world.  It has never been out of print, going through hundreds of editions and is thought to be the fourth most published book in the English Language.
Celebrating 300 years
The Gilbert White & The Oates Collections museum, based at White's home in Selborne, is now celebrating his life with a year's worth of events.  Along with over 50 partners across the country including The Natural History Museum, Victoria & Albert Museum, British Library, RSPB and Wildlife Trusts, the life and work of this important figure in natural history, will culminate in a celebration in Selborne on the anniversary of White's birth on the 18 July.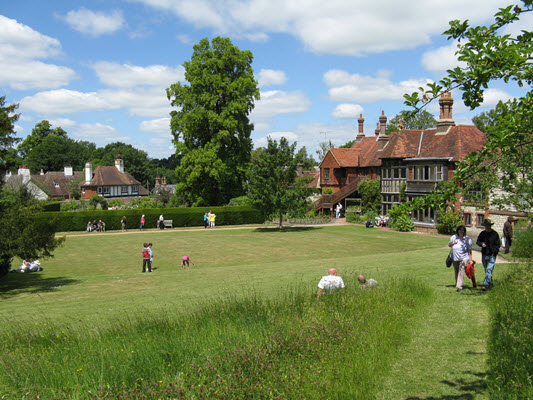 The special website will be a home for the celebration and will list events such as talks, nature walks, bioblitz events, exhibitions and other celebrations.  It will also be a hub for news, information and blogs from all partners.
'The anniversary of Gilbert White's birth comes at such an important time,' says Collections Manager Kimberley James, 'Gilbert White was not only a pioneer in laying down the ground work for many modern natural scientists, but he also changed the way people looked at the natural world, he encouraged people to connect with nature through observation and recording. With our environment so in danger today it is important for us all to be more like Gilbert White, a man who showed us how to live in harmony with nature.'
The GW300 website will be updated regularly as news and events are added.   You can also follow Gilbert White's house for news on the tercentenary on Twitter, Facebook and Instagram.