People's Trust for Endangered Species (PTES) and Royal Holloway University of London have joined forces to launch a new national beetle survey, in order to conserve the beautiful but threatened noble chafer beetle.
The survey needs volunteers to look for noble chafers over a two-week period in June, to find out where they are still living in the UK.
The volunteers will be asked to set up a (harmless!) trap and fit it with a chemical lure – specially developed to attract noble chafer beetles, meaning it shouldn't attract many other insects. The trap will need checking daily and any beetles need to be photographed then released. Full instructions and equipment will be given to all volunteers. Noble chafers don't bite, so it is safe to handle them.
Noble chafers are beautiful beetles with iridescent, shiny green bodies (although also copper and gold) speckled with white. They are small, with adults being about 2cm long, and are believed to live in traditional orchard habitats where they depend on old, decaying wood for food and shelter. As with many native species, noble chafers are threatened with the loss of their primary habitat – the deadwood at the heart of old, decaying trees.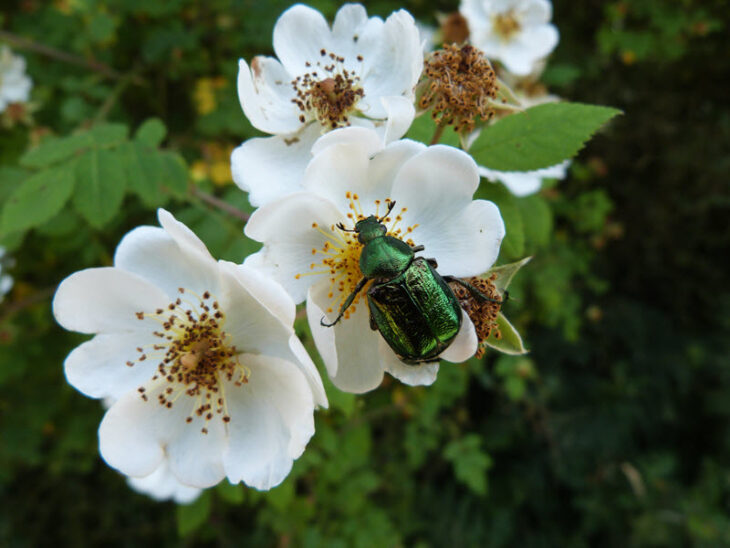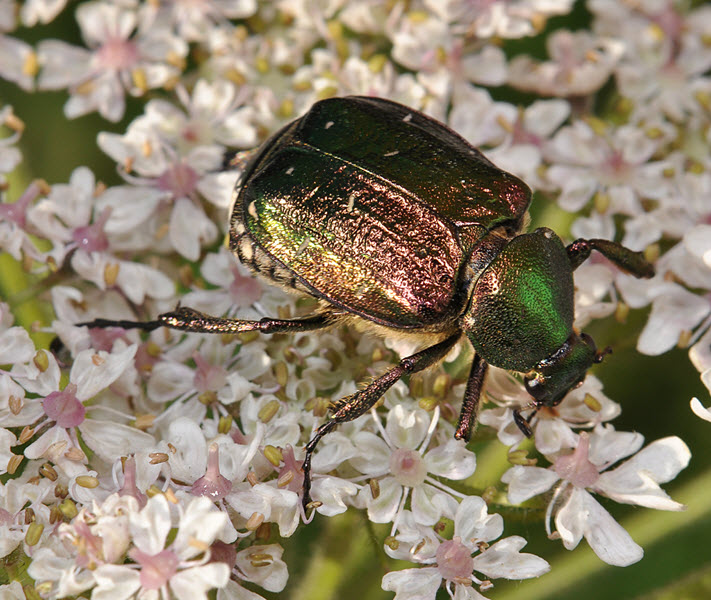 This survey is being coordinated by Dr Deborah Harvey, Postdoctoral Research Fellow, at Royal Holloway and is funded by PTES. To find out more information and to take part in the survey, contact Deborah on: d.harvey@rhul.ac.uk.
Dr Deborah Harvey says: "Noble chafers are fascinating  beetles – adults are typically only seen for a few weeks in a year, which is why this two-week survey period is essential in order to see how their populations are faring. It's incredibly important for us to know where noble chafers are living and where they're not, so we can work to ensure the survival of this native species."
Laura Bower, Conservation Officer at PTES adds: "We know noble chafers have populations in the New Forest and in traditional orchards in Kent and the Three Counties, as well as some isolated records in Buckinghamshire and Oxfordshire. We want to build on this and expand our knowledge of the noble chafer's population range. Anyone in the UK can take part, so we hope that volunteers can help us by checking traditional orchards, gardens and wood pasture sites in areas where they are currently known to exist, but also where we don't yet have records, to see if they are there or not."
To find out more about noble chafer, visit the PTES website
You can see the distribution of the noble chafer beetle based on the data the NBN holds, on the NBN Atlas