About us
Sarah Hyslop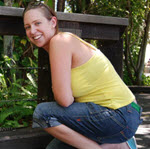 Finance & Business Officer
Tel: 0115 850 0171
Email: s.hyslop@nbn.org.uk
Role at the NBN
To ensure the smooth running of the financial, business and office functions of the NBN Trust.
Core work responsibilities
Reports to the Chief Executive
Ensure budget control, produce financial reports and manage financial and legal obligations including the smooth running and reporting of any external funding
Attend meetings and support the Board or Trustees and Financial and Management Committee
Ensure NBN meets HR and other legislative obligations
To manage the running of the NBN Secretariat office
Achievements
Involved with the development of a new five-year strategy from organising and attending workshops to contributing to the writing of the Strategy especially the chapter on "Supporting the Network".
Established and coordinated the NBN Gateway User Group.
Organised three Board of Trustees meetings each year along with the BioD AGM and three FMC meetings. Worked with FMC to create a new Risk Register and co-wrote a draft Medium-Term Financial Strategy.
Developed a cash flow reporting process and prepared monthly reports. Managed contracts for all Release of Data Fund projects.
Assisted in the development of the new NBN website
About Sarah
I have been with the NBN since April 2011 and returned to post in January 2016 and again in December 2018, following being off on maternity leave.  The role of Finance and Business officer is an exciting and busy role which I have enjoyed returning to.
Previous to joining the NBN I worked as an Administration Coordinator for Nottingham City Council and I did this role for six years before deciding that I needed a change.
The NBN role caught my eye due to my love for wildlife and the outdoors.  In my spare time I love to go for country walks and visit wildlife parks with the family.  I spend many a holiday either camping in the UK or travelling to new counties.  I especially love Australia and have been lucky enough to visit there twice and have seen both the East and West coast.