About us
Mandy Henshall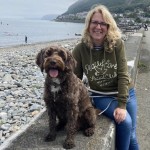 Communications and Engagement Manager
Tel: 0115 850 0173
Email: m.henshall@nbn.org.uk
Role at NBN Trust
Lead on NBN Trust communications in support of the NBN Trust Strategy, including citizen science initiatives and engagement with current and potential members and sponsors.
Core work responsibilities
Leads on NBN Trust communications
Manages the Trust's digital communications channels, including website, social media and electronic newsletters
Sources and writes relevant news stories
Development of NBN Trust membership scheme
Supports the CEO with the development and delivery of an annual fundraising plan
Oversees the development and promotion of iNaturalistUK
Development of a citizen science strategy
Project manages annual NBN Conference
Chairs NBN Awards Committee
About Mandy
I have worked for the National Biodiversity Network Trust since December 2004 and am now its longest serving staff member! It's a great organisation to work for and the work we do, the people we work with and the data we host is becoming ever more important to help tackle the biodiversity crisis.
As for me, I have always adored nature – what's not to love about it?! – but prior to joining the Trust, my background was in retail marketing and communications at the Boots Company's head office in Nottingham, where I was Operations Manager for the Baby Business Centre.
My love of nature has continued to grow. I am incredibly lucky to have traveled widely and seen some amazing wildlife around the world, but I am equally thrilled to observe nature on my daily dog walk in the Leicestershire countryside.
I still relish my role at the NBN Trust as much as I did 18 years ago and can't wait to develop our communications through the new five year Strategy. Exciting times ahead!