About us
Mandy Henshall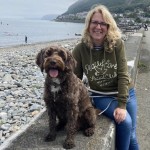 Senior Communications Officer
Tel: 07733227524
Email: m.henshall@nbn.org.uk
Role at NBN
Mandy is the lead for NBN Trust communications in support of the NBN Trust Strategy.
Core work responsibilities
Leads on NBN Trust communications
Produces, edits and publishes the monthly NBN Network News
Organises annual NBN Conference
Chairs NBN Awards Committee
Maintains NBN website and associated news stories
About Mandy
My love of wildlife is without doubt as a result of having an older brother who, when I was aged only 7 or 8, used to regularly whisk me off to Chester Zoo!  It wasn't only the exotic animals that caught my attention though, I also have fond memories of walking with my brother in the beautiful Cheshire countryside looking at its flora and fauna.  I remember being amazed at how he knew the name of everything we saw!
I was never really sure what I wanted to do when I "grew up", but following on from A-levels and an art foundation course in my home county, I decided to move to London for my university years where I studied Fine Art & Art History at the University of London's Goldsmiths College.
Moving to Nottingham in 1990, I started working for the Boots Company in various retail marketing roles at head office.  This culminated in my role as Operations Manager for their baby business centre, a position which had a strong marketing communications focus.
As for today, well my love of nature has continued to grow. I am incredibly lucky to have traveled widely and seen some amazing wildlife. I am now in the fortunate position of combining that love of nature with a really varied role at the NBN Trust.