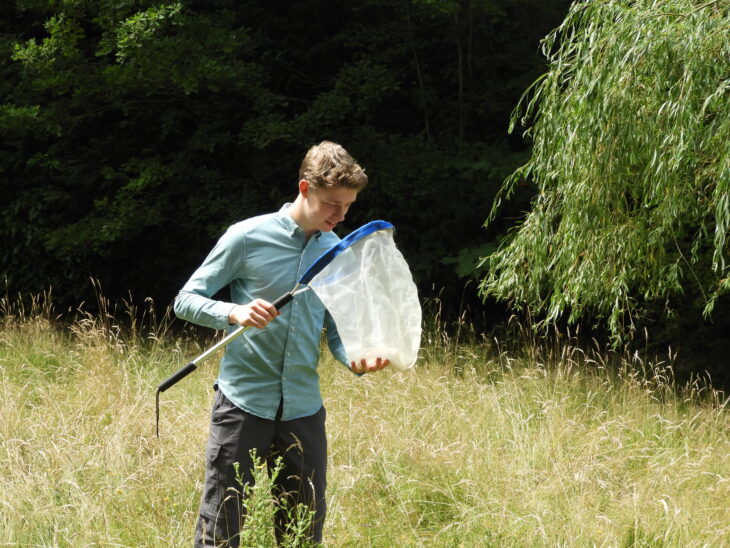 James McCulloch overview
James' passion for wildlife recording was first developed by posting sightings on the citizen science website iSpot, where over several years he amassed nearly 3000 observations. This led to submitting records using iRecord, as well as submitting records directly to recording schemes and local record centres, with records totalling over ten thousand.
This resulted in James winning the inaugural NBN Gilbert White Youth Award in 2015.
James is now working on projects focused on specific groups, such as building up a picture of the distributions and habitat preferences of Surrey's springtails, a too-often overlooked group of small mainly soil-dwelling invertebrates. He regularly publishes articles for the Amateur Entomologists' Society which have earned him several awards, including the Bernard Skinner Award for a junior member exhibiting excellence in entomology.
James is also keen on ensuring that identification resources are accessible and are not the first hurdle in species conservation.
You can follow James on Twitter or his blog. Links below.
---