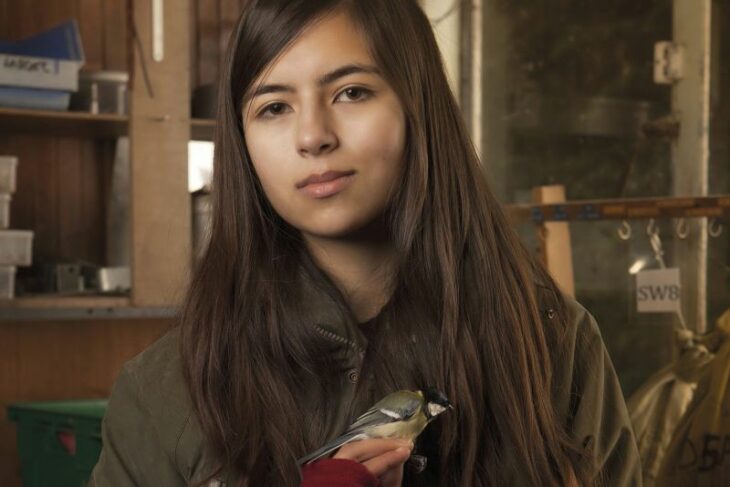 Mya-Rose Craig overview
I believe that it is important to engage young people with nature through bird ringing, bio-blitzs & nest recording surveys.
Mya-Rose Craig is only 16 year old and has been at the forefront of the campaign to make nature and conservation ethnically diverse. She runs nature camps (Camp Avalon) for inner city visible minority ethnic children and teenagers, giving them the experience of bird ringing, mothing, a bioblitz and nest box surveys. She organised her first Race Equality in Nature Conference when she was 13 years old, managing to attract Bill Oddie as the key speaker. She has been meeting with nature NGO's to help them attract people who are VME or from areas of deprivation and describes herself as an activist and says there is nothing better than bird ring in her garden or at Chew Valley Lake near her house. She has been ringing since she was 9 years old and received her ringing C Licence just after her 16th birthday, the earliest age possible. In September 2018 she was involved in writing the "Manifesto for Diversity in Nature Conservation" for Chris Packham and his Manifesto for Wildlife. At his Walk for Nature, she was the first speaker appearing after the amazing Billy Bragg. In November 2018, she was awarded the prestigious NBN Gilbert White Youth Award for Biological Recording and Information Sharing.
---