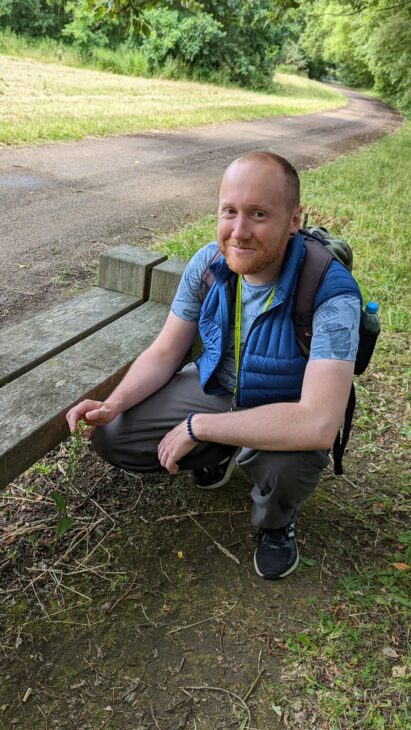 James Common overview
James' journey into biological recording began with birds and later progressed to insects and plants. To date, he has amassed over 7,200 records on iRecord alone and more on other platforms. He received the NBN Newcomer Award in 2022.
James' main interest lies in botany. He is a Botanical Society of Britain and Ireland (BSBI) Vice-County Recorder for North Northumberland (VC68) and an iRecord verifier for South Northumberland (VC67). He is especially fond of recording Britain's urban flora and sharing it with others.
Away from plants, James is a keen recorder of ladybirds and now volunteers with the UK Ladybird Survey as a verifier for Northumberland and Durham.
In his day job, James works as Senior Naturalist for the Natural History Society of Northumbria (NHSN) where his role centers on engagement and citizen science. Projects he supports include the North East Ladybird Spot and North East Bee Hunt. He also volunteers as the society's Botany Group Coordinator.
James is also a keen writer and regular shares wildlife and recording news to his blog, Common by Nature. You can follow him here, or on Twitter and LinkedIn.
---