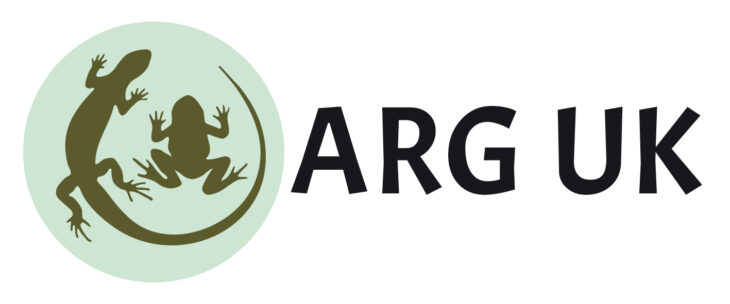 Amphibian and Reptile Groups of UK (ARG UK) overview
Amphibian and Reptile Groups of UK (ARG UK) is a registered charity (number 1165504) committed to the conservation of native amphibians and reptiles and their natural environment by supporting the development of a network of 40 county-based, independent, volunteer-led amphibian and reptile groups (ARGs).
The ARG groups provide the 'grass roots' of native herpetofauna conservation in the UK; undertaking survey and monitoring, practical conservation tasks, public events and outreach and liaising with stakeholders including local planning authorities, land owners, other conservation bodies, and the wider public. We also support other volunteer groups with an interest in our native herpetofauna in a more informal capacity.
We are keen to promote the position and views of the volunteer sector at national level and also convene regional and national meetings to promote networking and knowledge exchange.
We aim to promote positive messages about amphibians and reptiles with communities and the wider public, through direct engagement at events, seminars, training days and schools' workshops; and by working with other NGOs and land managers and the local/national media to develop an engaging and positive narrative.
---