Blog written by Rachel Tierney, SBIF Development Officer.
Following Scotland's call for a sustainable biodiversity data network, great energy went into working with stakeholders across Scotland to understand our recording landscape to co-create a compelling vision for the future.
It was therefore, a great honour to receive the CIEEM Best Practice Award for Stakeholder Engagement, on behalf of the SBIF Community at the 2019 CIEEM Awards last week.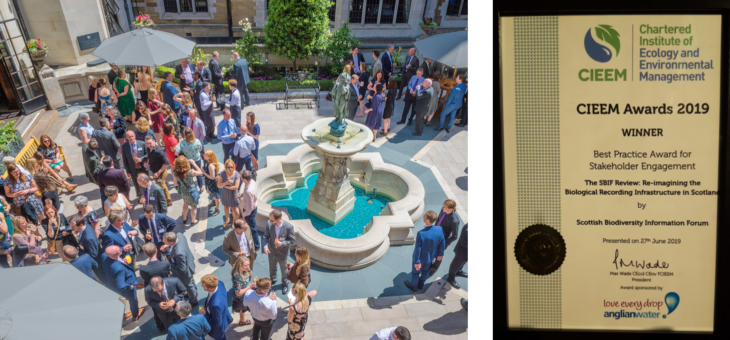 We should take this opportunity to celebrate how far the SBIF Review has come in the last three years.  Together we have the energy, commitment and vision to revolutionise the way Scotland collects, manages, shares and uses biological data.  This Award celebrates the community spirit behind the Review, and recognition through this accolade will help us gain momentum as we move towards developing a implementation plan and securing resources.
Thanks to everyone for your support, we look forward to continuing to work with you over the coming months and years.