Written by Lisa Chilton, NBN Trust Chief Executive Officer
My New Year's resolution for 2022 is a cracker. Painless, enjoyable, and with results I can see straightaway. And, as if that isn't enough, it's also helping nature and the planet.
This year, I'm committing to recording the wildlife around me. Turning my passive, "Ooh, look, it's a kestrel!", appreciation of nature's bounty into hard data. The aim is not to replace my child-like excitement, the irrepressible joy that hits me when I spend time in nature, but to empower it. To harness that happy energy and put it to work.
My relationship with nature is unapologetically romantic. I'm in love with the idea of a lush, green paradise where people and planet live in harmony. Everyday encounters with wildlife – a sparrow on a bird feeder, a tree in blossom – put a spring in my step and a smile on my face. But protecting nature, reversing the shocking, heart-breaking declines, will take more than love. It'll take data. Evidence. Hard facts to inform hard decisions. And that's where my resolution comes in. This year, I am going to create data for nature, joining the incredible, thousands-strong community of wildlife recorders (also known as biological recorders) across the UK. Helping, in my own small way, to fuel nature's recovery.
You might think, as an ecologist and career-long conservationist, that I'd have been doing this anyway. And it's true that this isn't my first foray into wildlife recording. As a child of the 1970s, I triumphantly ticked off birds, insects and wildflowers in the ubiquitous I-Spy books. At school, I was lucky to have a teacher who was passionate about birdwatching, and I joined the Young Ornithologists' Club, writing notes and drawing pictures of the species I found. Fast-forward twenty years, and I was leading Seasearch underwater surveys off the South coast, and training fellow divers to record marine wildlife.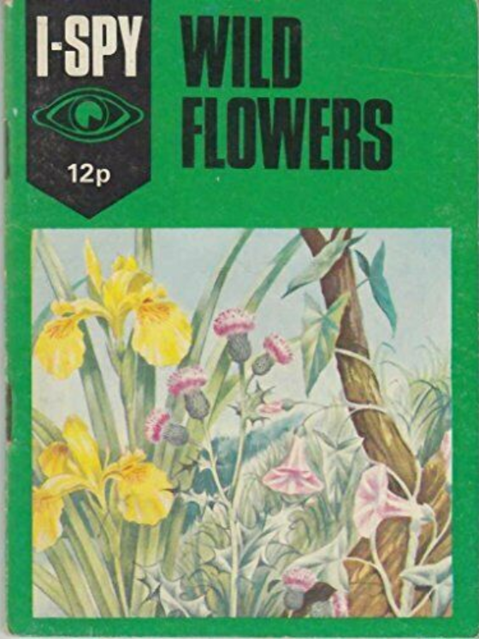 But then it stopped. Life got in the way. I'd report the occasional 'prize' find – the enormous egg case of a flapper skate from my local beach, for example. And I joined a brilliant, week-long seaweed survey in the Isles of Scilly to celebrate my fortieth birthday. (My husband likes to remind me that I deliberately mis-sold it to him as a holiday, rather than the intensive, round-the-clock seaweed bootcamp that it really was.) But other than that, I let it slide. I was still working in conservation, but in roles that were increasingly distanced from nature itself, and I'd lost touch with the importance – and joy – of recording my observations.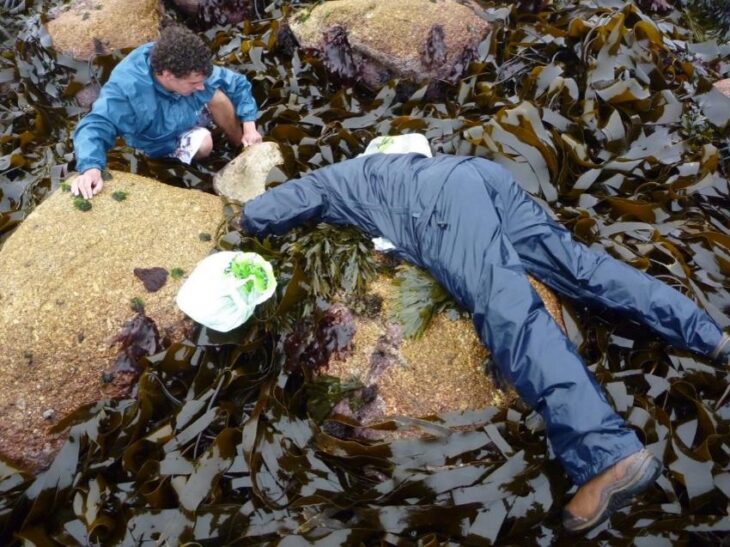 That all changed in April 2021, when I joined the fantastic team at the National Biodiversity Network (NBN) Trust, where we are committed to making data work for nature. Over my first few months in post, I began to reconnect with the UK's remarkable community of volunteer recorders. Their energy and expertise quickly reignited my own passion for recording wildlife, and I've decided that 2022 will be the year that I dive back in.
I have a great deal to learn. Not just improving my (universally poor) wildlife identification and photography skills, but familiarising myself with the technology – the recording websites and apps including iNaturalist, iRecord, iSpot – and getting to know the network of experts on hand in my patch of Scotland and across the UK. I'll be doing lots of reading, attending training courses (online and, hopefully, in person) and gradually finding my feet as a novice recorder.
I'm sure there will be lows as well as highs. I'll surely make mistakes, and I'll probably experience some of the frustrations that long-time recorders have already shared with me in my role with the NBN Trust. But I shall take it all onboard and persevere, knowing that sighting by sighting, record by record, I am helping build an understanding of the natural world that is essential to its survival and recovery. I hope you'll join me on my journey.