News and events
Cecilia Medupin – NBN Conference 2020
Cecilia Medupin will be giving the Conference's Keynote Address on:
"Biodiversity of Macroinvertebrates, Public Engagement, Inclusion & Sustainable Development Goals"
Our environment provides us with food, water, all of which are linked to biodiversity. Human health, jobs in education, agriculture -, fisheries, forestry, and many other sectors all depend on it. Without effective measures to conserve and protect biodiversity and its components in a sustainable manner, the future we seek for ourselves and the generations to come could be bleak. In this presentation, I will explore the sensitivity of aquatic macroinvertebrates (considered important organisms in the aquatic ecosystem) to environmental variables, their ability to inform aquatic health and the challenges posed by human impact on the assemblage structure and composition. By dimensioning existing management options, this discussion will provide insight into strategies needed to sustainably manage, protect, or restore these freshwater ecosystems and aquatic organisms for the future including the role of public engagement and inclusion. This presentation will also explore the specific network linking women in environmental sciences as a vehicle to support biodiversity and environmental protection.
Dr Cecilia Medupin is passionate about teaching ecology at the School of Natural Sciences, University of Manchester, where she is a Lecturer and Convener, Women in Environmental Sciences. In addition to her teaching roles, she engages diverse members of the public through science public engagement activities. Cecilia aims to communicate the fascination of freshwater ecology, promote inclusion and participation, through both her teaching and research activities. In her words… "we can encourage more women scientists, from diverse backgrounds, to take on public roles".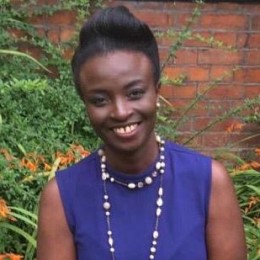 Her Twitter handles are: @cemedupin and @in_sciences
Read more about the other NBN Conference Speakers.