News and events
UK Awards 2018 ceremony – feedback
The ceremony to present the 2018 UK Awards for Biological Recording and Information Sharing was held following the NBN Conference on 21 November, at the Albert Hall, Nottingham.
We asked for feedback on the event in order to continually improve proceedings.  This is shown below.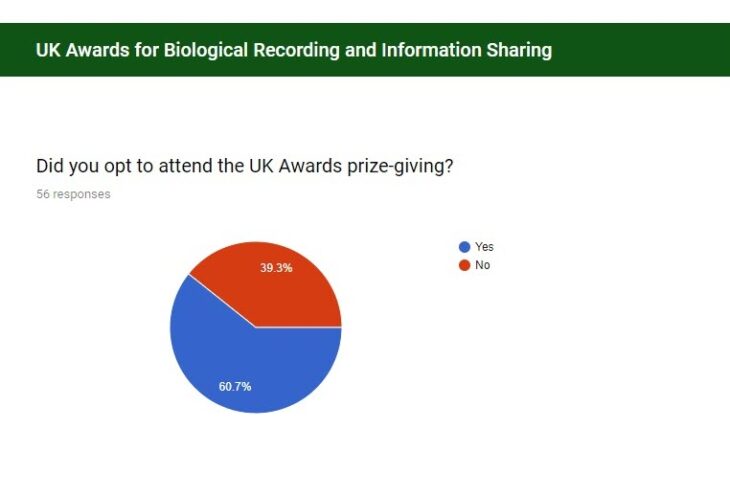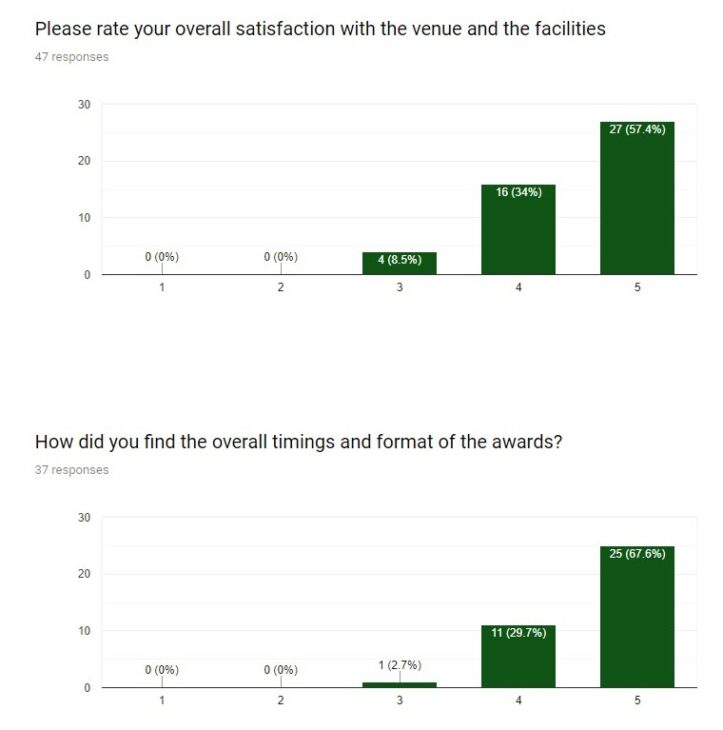 General comments
It was a great shame not to have some of the young folk able to attend – this was heart warming in the past.
Much improved – great to see representation from women in recording. Nice that shortlist was published this year.
Just a small point – but the refreshments were a little downgraded for this celebratory event
I thought the inclusion of a runner up was really good. It was a shame so many people couldn't be present to accept their awards. I was pleased to be able to attend, and enjoyed the opportunity to catch up with other attendees more informally during the awards.
It would be great to get a 'guest presenter' if possible. It's a bit cliche but a well known face presenting the awards would add some weight to them.
Much slicker and shorter this year and more enjoyable
Sad to see so many awards go to non-attendees.
All seemed to go very well. The close knit nature of the community means that the feeling in the room is very positive and celebratory. BUT is there a risk of lacking inclusivity? It is interesting that there are so few nominations for the junior awards and perhaps this reflects the communities relative inaccessibility to young people and "millennials". I'm not sure what the answer is but worth exploring.
Those who didn't attend gave a mix of reasons, citing:
It is already a long day
Needed to catch up with colleagues
No one was nominated that they knew
They are not a member of the NBN – (Note from the NBN – you don't have to be a member to attend, so we will make this clearer for the next event.)