We were delighted that Páramo sponsored the David Robertson marine prizes at the 2016 UK Awards for biological recording and information sharing.  Here is their story.
Páramo in brief
Páramo is a leading British producer of high performance outdoor clothing, started in 1992 by Nick Brown, founder of renowned waterproofing manufacturer Nikwax. Nikwax was the first company in the world to produce water-based waterproofing products, to replace solvent-based aerosols, when ozone depletion became a concern in the 1980s.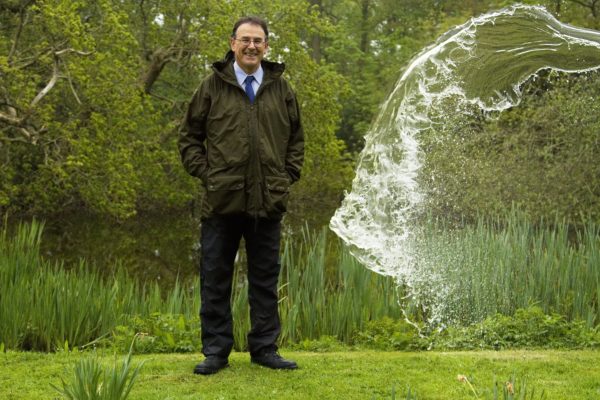 Páramo uses unique directional Nikwax fabrics, which offer superior moisture management for outdoor activities. Innovative Nikwax Analogy® Waterproof fabrics offer a high performance alternative to conventional membrane or laminate fabrics which rely on perfluorinated compounds (PFCs) to achieve waterproofing. Furthermore, all Páramo garments are 100% recyclable through the Páramo Recycling Scheme.
Páramo combines intelligent design and functional details to offer optimum weather protection and high comfort even in the harshest conditions. All Páramo products are rigorously tested and recommended by outdoor athletes and professionals. As a result, Páramo has become a leading clothing of choice for outdoor professionals such as Mountain Rescue Teams and expeditionary workforces such as the British Antarctic Survey.
Páramo production is based at the Miquelina Foundation in Colombia, which helps socially disadvantaged women build better lives for themselves and their families. Many thousands of women and their families have benefited from Páramo's involvement during the 25 year partnership.
The no compromise outdoor gear from Páramo offers high performing waterproofs without users having to sacrifice environmental and ethical principles.
Páramo, and sister company Nikwax, are still owned by founder Nick Brown. Nick's lifelong concern for social development and environmental protection has driven early adoption of responsible practices, and has attracted many like-minded thinkers to work amongst us. Páramo is a company of people who want to make a difference as well as make a living, and our policies and programmes reflect this.
The outdoor gear market in which Paramo operates has been quite slow on the uptake of ethical considerations. It's a great irony that those who love the outdoors can have such a negative environmental impact through the clothes and kit they buy.
A breath of fresh air
The risks to the environment and human health from PFCs in outdoor clothing have been outlined in the Greenpeace reports 'Chemistry for any weather' 2012 and 2013 and 'Footprints in the Snow' (September 2015).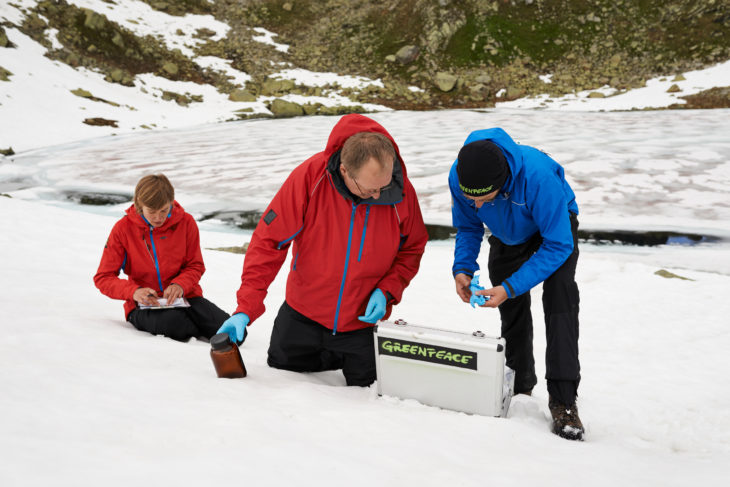 In January 2016, Páramo became the first outdoor company to sign up to the Greenpeace Detox commitment. Páramo had been testing every batch of fabric for fluorine since 2014, to ensure hazardous perfluorinated compounds (PFCs) have not been applied by fabric manufacturers. The use of Nikwax solutions for waterproofing ensures that garments remain PFC-free.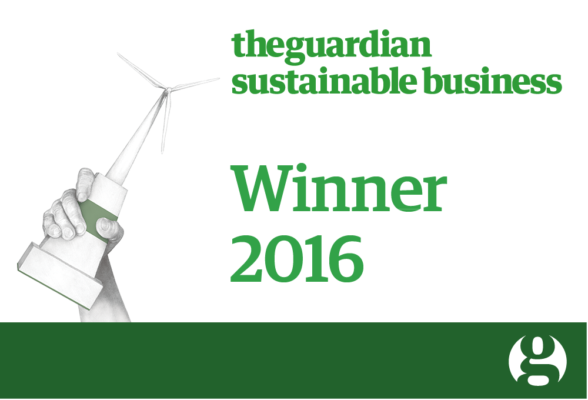 Páramo's 'Bold Move' in signing up to the Detox commitment was recognised when the company won the Guardian Sustainable Business Award in May 2016.
You can read more on Detox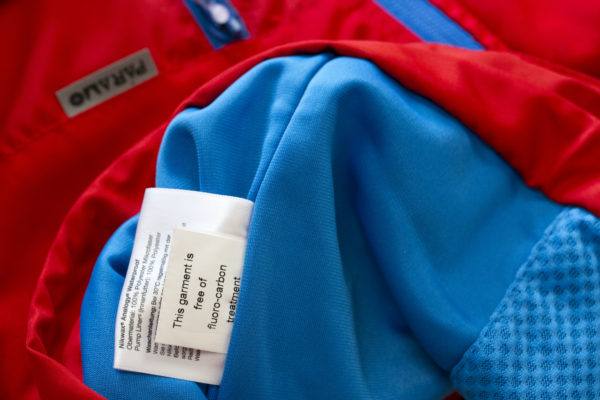 Carbon-balanced
The company has been calculating its primary carbon dioxide emissions since 2007 and donating to World Land Trust reforestation projects to offset these emissions, as well as donating an equivalent amount each year to protect existing rainforest ecosystems.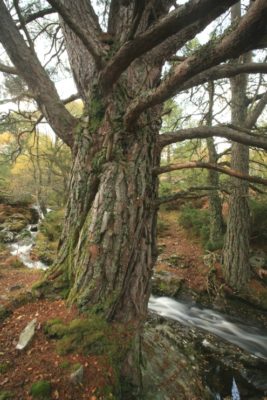 In addition, for the last 10 years Páramo has been donating a sapling every time a Pájaro, Halcon or Alondra Jacket leaves their warehouse. So many hundreds of trees have been planted in the Caledonian Forest via Scottish charity, Trees for Life, who are working to restore the area as a wild forest, a home for wildlife such as native beavers, wild boar and wolves.
Through their partnership with international wildlife photographer, Andy Rouse, in the Aspira Fund, thousands of £s have been donated to individual research projects involving wildlife as diverse as Capercaillie, Hen Harriers, Osprey, Woodcock, Little Owls and Black Grouse. Read more about this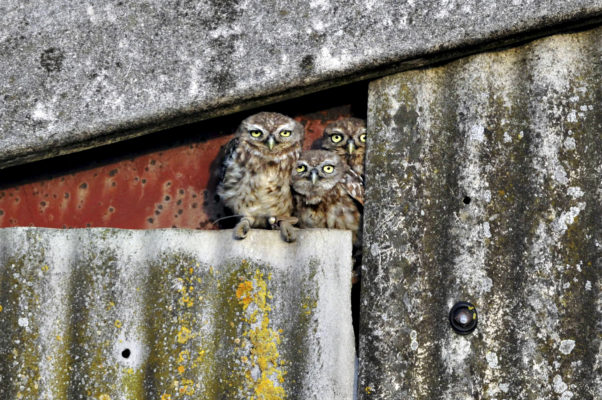 Longer lasting kit
Páramo garments offer significant advantages over other manufacturers' garments in terms of durability and longevity. Fabrics and components are high quality; designs are classic and timeless, translating function into style.
Páramo waterproofs use fabrics designed NOT to become obsolete. The unique Nikwax Analogy fabric system provides fantastic ultra-breathable and Directional performance, keeping the weather out without recourse to laminates, membranes or taped seams. As a result, there is no element to break down or fail over time. Instead, the waterproofing is renewable indefinitely with water-based Nikwax aftercare products. What's more, without coatings and taped seams that would inhibit recycling, all our garments are fully recyclable – with a generous reward for the recycler. (Read more about the Páramo Recycling Scheme)
Páramo waterproof garments are easily repairable with a needle and thread in the field or in our expert UK workshop. They are not compromised by puncture (you could stick pins all over a Páramo waterproof, take them out and it still keeps the rain out). As a result, many original Páramo jackets are used daily and still performing well after 15+ years.
Individuals who choose Páramo aren't forfeiting outdoor performance. They get superior garments, with a lifetime guarantee, renowned for long term performance, durability and renewability, chosen by mountain professionals such as rescue teams, outdoor instructors and mountain guides and organisations.
The Miquelina Story
Also fundamental in Páramo's development is the manufacturing partnership with the charitable Miquelina Foundation in Colombia, which helps vulnerable women and their families. All Páramo's waterproofs and fleeces are ethically manufactured here.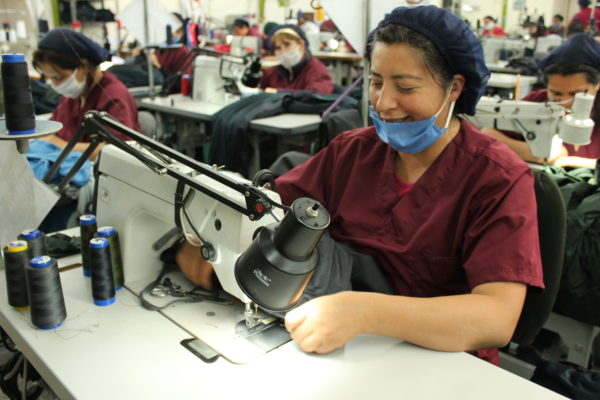 Thanks to the partnership with Páramo over 25 years, the charity has grown from a small section of a charity that survived on donations to an important source of employment and funding for community projects. It now offers training and employment, homes and childcare to women at risk of involvement in drugs and prostitution.
Read more about the Miquelina Foundation
Páramo on top!
Páramo was awarded a 'Best Buy' in Ethical Consumer's review of outdoor gear for its waterproofs and fleeces. You can see the full range online at paramo.co.uk or in one of the Páramo Brand Stores in London, Keswick or Wadhurst (www.paramo.co.uk/brandstores) or at one of our friendly and expert retailers.
Getting in touch
Contract users
Contract users represent a significant part of our business. Our startpoint and the focus of much of our development going forward originates from satisfying outdoor instructors and guides, Search & Rescue teams, and contract users who regularly work in the outdoors. To find out more about our contract service which includes customisation and badging of garments, email contract.sales@paramo.co.uk or telephone +44 (0) 1892 786446
Páramo Pro Schemes
These schemes provide the highest quality kit with incentives that reflect your qualifications and experience. We offer rewards for choosing Páramo. You'll also have access to exclusive garments, the opportunity to field test new Páramo garments plus points-based loyalty vouchers – all with personalised customer service and technical advice. Find out more and sign up online