Blog written by Paul Sterry, Wildlife Author and Photographer
I live in north Hampshire, in a Parish that is rich in biodiversity when compared to many other areas of southern England: some 20% of its land area is designated SSSI, with semi-natural ancient woodland SINC sites adding to its appeal. So I was surprised when a recent development application, set to encroach on one of the SINC sites, cited county records as demonstrating there were no protected species within 1km of the proposed development. This included Hazel Dormouse Muscardinus avellanarius, a species that I knew from anecdotal accounts and personal observations to be present in Pamber Forest, a nearby nature reserve. I checked the county records and sure enough they had no records for Dormice nearby. However, National Biodiversity Network came to the rescue as their database contained Dormouse records submitted by People's Trust for Endangered Species. Thanks to NBN the local planning authority was made aware that this protected species was indeed present within the prescribed radius of the desk-bound 'survey' undertaken by environmental consultants on behalf of the developer. I like to think that this contributed to the decision by the planning officer to refuse the application, and its subsequent refusal when taken to appeal.
Data is an increasingly powerful tool in the battle for native biodiversity and for me this case highlights two things. Firstly the need for sightings and records to be submitted to the NBN and its conservation partners. And secondly, how essential it is for conservation bodies and recording schemes to work together rather than as separate entities. Synergy is the name of the game.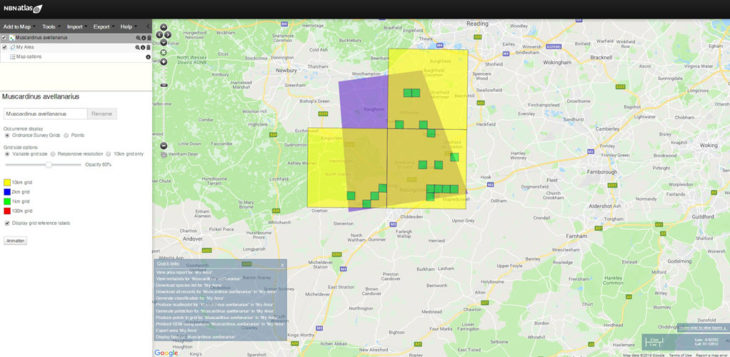 Nature Photographers Limited is kindly sponsoring prizes for the 2018 UK Awards for Biological Recording and Information Sharing.